Sonali Bank has recently filed a case in the money loan court against Keya Cosmetics Ltd and its directors for the recovery of defaulted loans amounting to over Tk20 crore.
In the case statement, the lender's Bangabandhu Avenue branch said its total loan with interest to the company is Tk24 crore. And if there is any objection or statement regarding the case, the company has been given a notice to appear in court on 20 February.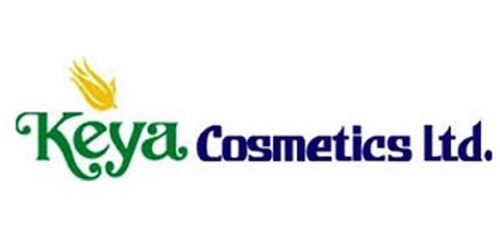 Earlier in April 2021, Pubali Bank published an advertisement inviting tenders for the planned auction of nearly 850 decimals of land at Keya Group's factory complex, along with the factory infrastructure, and also the mortgaged luxury apartment complex owned by the sponsor-directors in the capital's Gulshan area.
The auction schedule included assets owned by Keya Cosmetics Ltd, the group's flagship company, Keya Yarn Mills Ltd and its founder Abdul Khaleque Pathan and his family members.
With uncharged interests added, Keya Group and its sponsor-directors owe more than Tk800 crore to Pubali Bank, according to the bank's advertisement for auction.
The company later paid the loan installment, and the Pubali Bank withdrew the notice of auction, said a senior official of Keya Cosmetics.
The Anti-Corruption Commission (ACC) has filed five cases against Abdul Khaleque Pathan, his wife, and their three children in 2021 on allegations of amassing illegal wealth worth more than Tk183.84 crore and concealing assets worth more than Tk96.29 crore.
In November last year, the Bangladesh Securities and Exchange Commission appointed an audit firm to conduct a special audit of Keya Cosmetics' financial statements for the previous five years as the market regulator suspected mismatches in the accounts that misled investors.
In April 2022, the stock market regulator also appointed two independent directors for Keya Cosmetics Ltd in a bid to revive the business and protect the interests of investors.
The company, which is listed on the stock market, was once a popular brand in the cosmetics market but plunged into such a sorry state due to poor leadership and mismanagement.
About a decade ago, its shares were traded at Tk140 each on the Dhaka Stock Exchange, but currently they are trading at only Tk6.
Last year, the company released financial reports for the financial years 2018-19 and 2019-20 together. After that, it did not give any reports.
Keya Cosmetics' loss per share deepened to Tk12.94 for FY19, which dragged its net asset value against each share to Tk0.02 from Tk14.02 at the end of June 2018.
However, absorbing the one-off shock, the company posted Tk0.24 in earnings per share for FY20 against each share having a face value of Tk10.