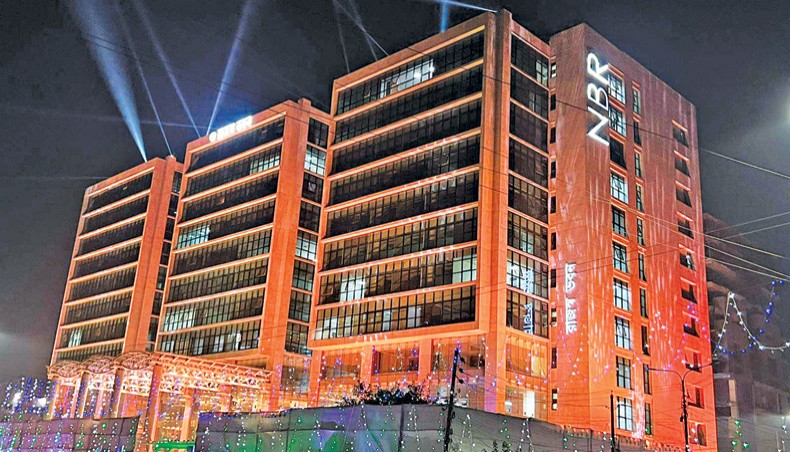 The National Board of Revenue collected Tk 2,80,645 crore in the form of income tax, value-added tax and customs duty in the July-May period of this financial year 2022-23, according to NBR provisional data.
The revenue board will have to collect Tk 89,355 crore in June to meet the FY23 tax collection target of 3,70,000 crore.
According to the NBR data, the value-added tax wing of the NBR collected the highest, Tk 1,08,000 crore, followed by the income tax wing Tk 88,960 crore and the customs wing Tk 83,685 crore in July-May of FY23.
In June, the VAT wing has to collect Tk 28,900 crore to meet the annual target of Tk 1,36,900 crore.
The Income tax wing have to collect Tk 33,140 crore to achieve the target of Tk 1,22,100 crore and the customs wing have to collect Tk 27,315 crore to reach the annual target of Tk 1,11,000 crore. In the July-May period, the NBR achieved a 76-per cent revenue target with 5.90 per cent growth over the previous financial year 2021-2022, according to the provisional data.
Revenue collection growth was 12 per cent on average in the past five years.
Source: The Daily New Age