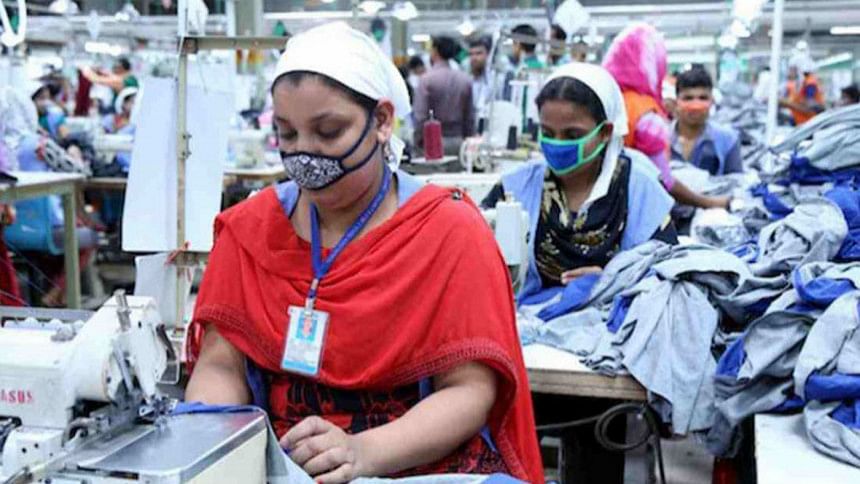 Bangladesh's garment exports to the United States of America (US) declined in January this fiscal year, suffered by dip in shipments of knitwear items to the biggest market.
Exporters sent $4.98 billion worth of garments in the July-January period of the current fiscal year (2022-23), down 1.98 per cent from $5.08 billion the same period a year ago, data compiled by the Bangladesh Garment Manufacturers and Exporters Association (BGMEA) showed.
Woven garment exports grew 6.7 per cent while shipments of knitwear slumped 17.6 per cent during the period.
Until December this fiscal year, export receipts for apparels shipped to the US, which bought nearly one fifth of the overall earnings from clothing exports last year, was positive.
This is first time in four years that apparel exports to the US declined amid fears of recession.
High inflation in the US is a factor behind the decline, said Mohiuddin Rubel, director of BGMEA.
If this continues, overall export earnings may become negative.
"However, increased exports to non-traditional markets have offset the fall in shipments to the US. This is a good thing," he added.
Until January of the current fiscal, overall earnings from garment exports grew 14 per cent year-on-year to $27.41 billion from a year ago.
He said the sector registered growth in earnings because of good performance in other markets, including non-traditional ones.
During July-January of FY23, apparel exports to the European Union (EU) increased by 15 per cent to $13.73 billion, up from $ 11.94 billion the same period a year ago, according to data from the Export Promotion Bureau.
Germany, being the largest European market fetched $4.06 billion with only 0.83 per cent year-on-year growth.
However, exports to other EU countries grew at an increased pace.
Among the major non-traditional markets, exports to Japan soared nearly 46 per cent year-on-year to $920 million.
Shipments to other non-traditional markets were also higher with exports to Malaysia growing 92.7 per cent, Brazil 64.1 per cent and India 58 per cent respectively.